Poker 3х4
Features of Poker 3×4
Poker 3×4 is an interesting variation of Texas Hold'em that maintains the rounds of betting and hand-ranking order. The main difference lies in the number of cards in hand and on the communal table.
Rules of the game:
Each player is dealt three pocket cards. Four communal cards are placed on the table: two on the flop, one on the turn, and one on the river. It's important to note that in this variation, players are not required to make blinds; the game is played with a basic ante.
The increased number of pocket cards expands the range of starting hands, leading to more active preflop betting actions.
Combinations:
In 3×4 poker, combinations are built similarly to classic poker: pair, two pairs, three of a kind, straight, flush, and so on. Players must use three of their own cards and two communal cards to create the best possible combination.
Here is a list of all possible combinations, as shown in the image below: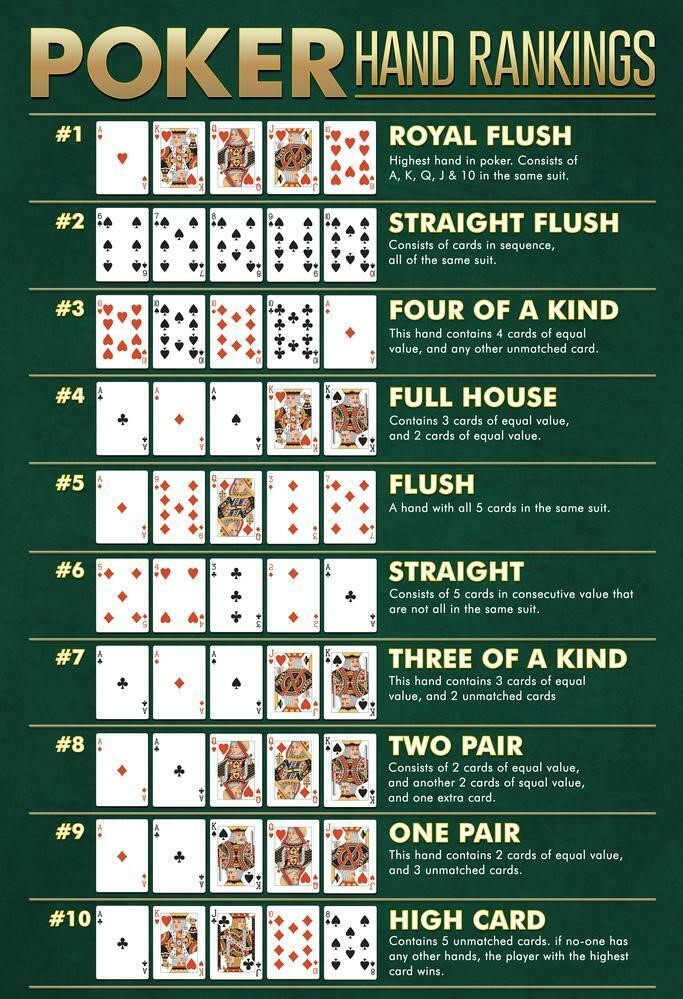 Strategy for Playing Poker 3×4
The strategy in this poker variation has its own peculiarities. However, like in any other discipline, players need to analyze the cards and try to predict opponents' combinations.
In Poker 3×4, there are more pocket cards than usual, and opponents' basic hands can be quite strong at the start. Therefore, in this version, it's more challenging to predict possible combinations.
If you are playing at low stakes, stick to three main rules:
Be selective when choosing hands in preflop.
Play in position as often as possible.
Play more aggressively on the postflop.
Differences from Other Poker Variants
Poker 3×4 is similar to classic variations in terms of hand ranking, combinations, and other details. The main difference lies in the number of pocket and communal cards.
In Texas Hold'em, there are only two pocket cards and five communal cards, while in classic Omaha, players are dealt four cards each, with five on the table. Otherwise, Poker 3×4 is similar to classic variations.
Where to Play Poker 3×4 Online
This poker version is not very widespread in poker rooms. You can find it on the "Pokerdom" website and some other platforms. Usually, there are several ways to play.
Against Real Opponents
Most poker players prefer to compete against real people. To do this, you need to become a client of one of the poker rooms, such as Pokerdom. Here, players from around the world with varying skill levels gather.
Against a Computer
Novices may find it convenient to practice their skills by playing against a computer. In this case, the game is played against virtual opponents.
With a Friend
On the "Pokerdom" website, you can choose heads-up and play with a friend. The format can be either free or for real money.
Betting, Limits, and Other Features of the Game
The betting structure can vary depending on the chosen table and poker room. For example, the game can be played with no-limit bets or with fixed limits.
Download the Pokerdom App
For those who want to play Poker 3×4 on the "Pokerdom" website, there are two ways to play: online and using the app. Here, you can find both paid tables and freerolls (free tournaments with real prizes), allowing you to choose a game based on your skill level and bankroll size.
The app is available for Android, MacOS, and Windows devices. Choose the one that suits you, download, and install the program. After registration and topping up your account, you'll have access to all types of gambling games available on the website.
Pokerdom is an online platform that provides players with a convenient environment for playing various poker variations, including Poker 3×4.
Getting Started for Beginners
For beginners who want to try their hand at Poker 3×4, it's important to familiarize themselves with the basic rules and fundamental strategies. Understand how card dealing works and what combinations are considered winning. Then, delve into the basic principles of betting, bluffing, and analyzing the situation at the table.
Once you've grasped the basics, you can choose a platform and start playing:
Register at a poker room by filling out the form on the selected platform's website.
Fund your account, which can be done using a credit card, electronic wallet, or cryptocurrency.
Choose the game format. Different poker rooms offer cash games as well as tournaments. "Pokerdom" regularly hosts online and offline events. To participate in a tournament, keep an eye on the room's news.
Start the game. Pay the buy-in and begin playing.
Poker Training
Poker 3×4 is a dynamic variation of poker that requires not only luck but also strategic thinking skills. Learning to play poker 3×4 is an important stage in developing your skills. There are plenty of resources for learning poker, including articles, video tutorials, books, and online courses.
It's important not only to learn the rules but also to be able to analyze situations, 'read' opponents' actions, and make the right decisions in different game situations.
On the 'Pokerdom' website, there is a free course for beginners on the basics of poker. By mastering these basics, even a novice poker player can enjoy the excitement and gain an exhilarating experience.