7-Card Stud
7-Card Stud: Rules, Combinations, Strategies
Stud is a seven-card variant of poker with simple rules and a classic ranking of hands. Its main feature is the absence of community cards, meaning that participants use only their pocket cards throughout the entire hand. Let's delve into the details of how to play Stud, what strategies to employ, and where to find this poker variant.
History of the Discipline
For decades, 7-Card Stud poker was among the most popular poker variants. It originated in the 19th century and quickly gained popularity in the United States, followed by Europe. Before the emergence of Texas Hold'em and Omaha, most tournaments and cash games revolved around 7-Card Stud. Today, this discipline may be less in demand, but you can still find tables and tournaments for it in major poker rooms.
Rules of the Game
In 7-Card Stud poker, the hand begins with the posting of antes. Antes are mandatory bets, typically set at 10% of the size of the big blind. Antes contribute to the initial pot.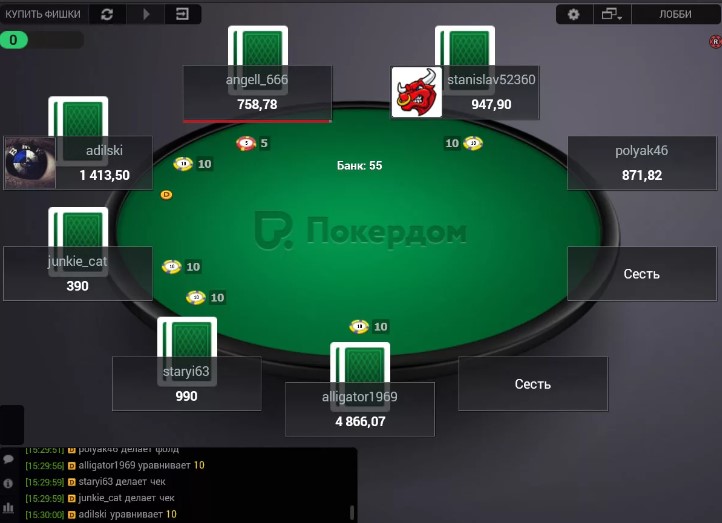 Next comes the first stage, known as the "3rd street." During this phase, each poker player receives three cards. Two of them are dealt face down, and one is dealt face up, visible to all opponents. Based on this, the player who makes the first move is determined. The participant with the lowest-ranking card goes first. If multiple opponents have identical ranks, then suits come into play, ranked from highest to lowest:
Spades
Hearts
Diamonds
Clubs
The chosen participant makes a mandatory bet called the "bring-in" or a larger contribution to the pot. Afterward, players make decisions in turn. They have the following actions available:
Call: Make a bet into the pot equivalent to the previous opponent's.
Raise: Declare a larger bet.
Re-raise: Make an even larger contribution to the pot.
Fold: Discard their cards, ending their participation in the current hand.
Betting continues until all remaining participants at the table make equal contributions to the pot. Then comes the "4th street." During this phase, players receive one card each, which is placed face down but visible to all opponents. The player with the strongest open hand, based on the card's rank, goes first. They announce their decision in the second round of betting, and then participants take turns. During this, players have the option to check and pass their turn.
Next are the "5th" and "6th streets," which follow the same format as the "4th street." Afterward, the "7th street" begins, where participants receive one face-down card and engage in the final round of betting.
Card Combinations
To win the pot in 7-Card Stud, you need to attempt to eliminate opponents before reaching the final stage through substantial bets or by showing the strongest combination at the showdown. To form this combination, you must use any five pocket cards. Throughout this process, adhere to the general principle: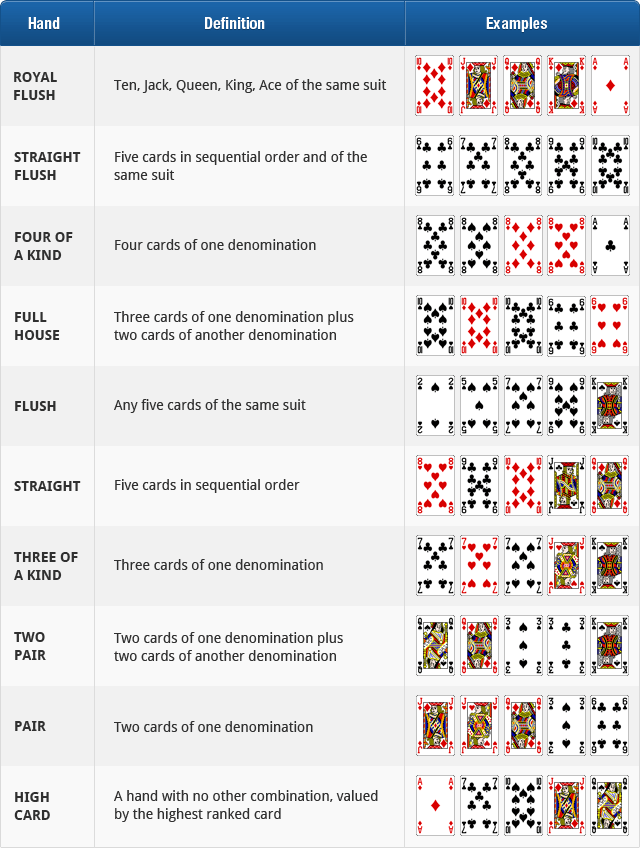 It turns out that in the final stage, the player who shows the highest combination possible in the current hand wins the pot.
Game Strategy
The classic poker strategy doesn't apply to 7-Card Stud. Since there are no community cards, players must evaluate each opponent's hand objectively and compare it to their own.
Here are some general recommendations:
On the 3rd street, it's advisable to call with a hand that can help in forming a set or a stronger combination. Otherwise, fold.
If you have an incomplete straight or flush, it's recommended to chase them until the final street. Even if you can't force all opponents out of the hand with raises, there's a high chance of getting the necessary outs before the showdown.
If an opponent becomes more aggressive after receiving new cards, they likely have a strong hand. Reevaluate their hand compared to yours. If your hand doesn't give you a high chance of winning at the showdown, it's better to fold.
Variations of the Game
7-Card Stud comes in different variations. One variation is 7-Card Stud Hi-Lo, where players aim to form both a high and a low hand simultaneously. The low hand must not contain cards higher than an eight, and an ace is always considered as one.
Another modification is 5-Card Stud, which has a few distinct features. Players operate with five pocket cards instead of seven, and the number of streets is reduced to four.
Differences from Other Poker Variants
7-Card Stud differs from Omaha and Texas Hold'em because there are no community cards. No community cards are revealed on any street. In this game, players post antes rather than blinds, which are typically posted by only two players in other variants. Because of this, 7-Card Stud is a faster-paced game, and showdowns often involve at least 3-4 players.
Where to Play 7-Card Stud Online
You can find 7-Card Stud in various online poker rooms. It is featured not only in cash games but also in tournaments. For example, "Pokerdom" includes 7-Card Stud in its online series schedule and hosts specific MTTs for this variant.
You can play in these rooms against real opponents, either with real money stakes or virtual chips for practice.
Limits and Other Specifics
In 7-Card Stud, there are specific limitations on bet sizes that you should consider to avoid mistakes during betting rounds:
On the 3rd and 4th streets, bets cannot exceed the size of the small blind.
On the 5th to 7th streets, you can make raises up to the size of the big blind.
During one betting round, you can make no more than 4 raises.
Downloading 7-Card Stud Poker
It's most convenient to play 7-Card Stud through a dedicated application. You can download it for free from various poker rooms. Let's consider how to do this using "Pokerdom" as an example:
Open the official website of the poker room.
Navigate to the "Poker" section from the side menu.
Click the "Download" button in the top left corner.
Wait for the download to complete.
Run the installation file, select your preferred language, and confirm the installation.
Getting Started for Beginners
You can only play in poker rooms if you have an account; guest mode is not supported. Therefore, after installing the poker client, you need to register.
Here's a step-by-step guide:
Launch the application.
In the program window, click the "Register" button.
Fill out the registration form.
Verify the accuracy of your information.
Agree to the terms of the user agreement.
Click the "Create Account" button.
After logging in, you will have access to the lobby, where you can find tournaments and cash games. To play for real money, you'll need to deposit funds. Open the cashier, choose a convenient payment method (credit card, e-wallet, online service), specify the transaction amount, and confirm it through the payment service. Your funds will be instantly credited to your gaming account, allowing you to start playing.
Education
To play 7-Card Stud successfully, you need to understand not only the rules but also the basics of poker mathematics, popular strategies, and techniques. For this reason, newcomers are advised to take poker lessons at a poker school. For instance, Pokerdom offers free courses.
More experienced players can consider educational programs that teach proprietary strategies and provide assistance through software tools. This can help increase your profits from poker. Regardless of your playing experience, it's recommended to regularly watch videos on demand (VODs). These videos analyze various hand situations, discussing mistakes made by participants, the strategies they employ, and more. It's also a good idea to read books and explore educational materials.